EL ENCANTO INN
El Encanto is a small high quality bed and breakfast hotel located within 5 minutes walking distance from the village of Cahuita on the Caribbean coast of Costa Rica. It is close to the Cahuita National Park where sloths, monkeys, birds and other types of wildlife can be seen. The closest beach is within 100 meters from El Encanto.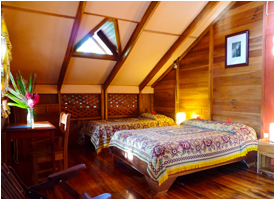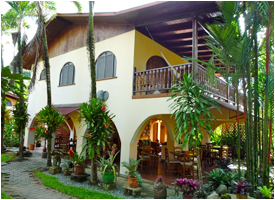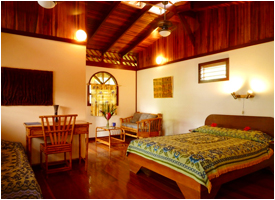 El Encanto is renowned for the quality of its personalized service, the generous and healthy tropical breakfasts, the beautiful surroundings and artwork. Above all, it is admired for the peace and serenity of its garden. It is a place that appeals specially to those for whom tranquility of the mind and spirit are priceless.
Features:
Healthy and tropical breakfast included
Hundreds of birds in our garden
Satellite TV
Area to practice yoga
Massages available
Japanese zendo-style meditation room is available
All rooms have hot water, ceiling fan and balcony
A beautiful three bedroom house is available
Many ocean related activities that are available
There are options for tours and activities available, for more options, your can ask us here...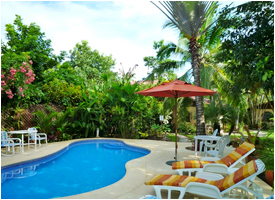 EL ENCANTO INN

Other Hotels in the same region...