HOTEL WHALES AND DOLPHINS
In the mystical zone of Costa Ballena, Uvita, Puntarenas, south of the Costa Rica Pacific Coast, amid lush forests and wildlife is located the romantic and cozy Whales and Dolphins Eco Lodge. A four-star hotel that offers tranquility and comfort that you need for the enjoyment of your vacations, where also you can find a lot of tours and activities such as whales and dolphins observation, horseback riding tours, hiking through the rainforest of Costa Rica, bird watching observation, diving, sport fishing, and others, offering the opportunity to know and enjoy one of the least explored areas and large beauty in our country, Costa Rica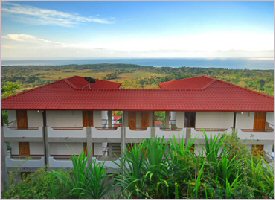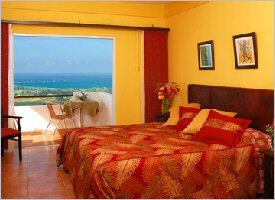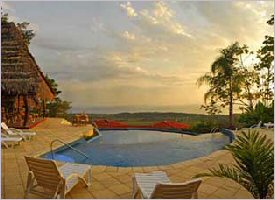 Our hotel has been blessed to be located in front of Marino Ballena National Park, Uvita, Puntarenas, unique in its kind in Central America, besides being close to national parks such as Manuel Antonio and Corcovado, with internationally renowned for its great biodiversity in Flora and Fauna of the Tropical Forest, and also the Caño Island, which not only offers land attractive but also a wealth abundant in its waters, making it the perfect place for snorkeling and scuba diving. Among the activities that you can enjoy being in our hotel is the observation of different species of dolphins and Humpback whales, one of the most important and popular attractions in the area.

If you like to collect memories of paradisiacal landscapes, the area of Costa Ballena, gives you the option to perform a wide variety of photography in Costa Rica, capturing the most beautiful natural details of our country.

Whales and Dolphins Ecolodge offers you best accommodation at Uvita, Dominical in Costa Rica. Come and enjoy:
Awesome Ocean views from all public areas and from your private balcony
Caño Island and Whale Marine Park at your reach
4 Standard Superior
16 standard rooms (one specially equipped for handicapped people).
Souvenir and gift shop with local Costa Rica and international products
Two swimming pools and panoramic deck - one for adults and one for children
Easy access to Uvita, Dominical, beautiful Beaches in Costa Rica, and the Whale Marine Park
Whales and Dolphins observation tours
Come and live a charming and unforgettable experience in Costa Rica!!

There are options for tours and activities available, for more options, your can ask us here...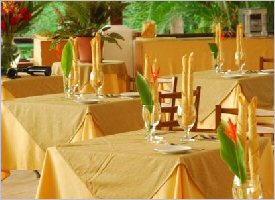 HOTEL WHALES AND DOLPHINS

Other Hotels in the same region...