HOTEL ARENAL BROMELIAS
When the Arenal Volcano in La Fortuna in San Carlos erupted in 1968 and killed a lot of people in the area, Don Miguel- who was 25 years old- and his wife Doña Carmela were in the Cuerpo de Paz rescue team, and helped a lot of people to start the reconstruction of the new town.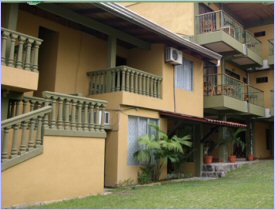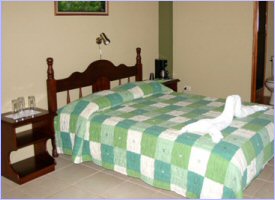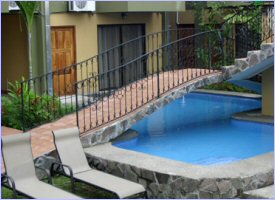 At that time, La Fortuna in San Carlos had just two hotels in all the area, so don Miguel, decided to sell all his cows and start the construction of the cabins, he trusted his instincts that some day the Arenal Volcano will be one's of the greatest tourist attractions in Costa Rica.

The Arenal Bromelias Hotel offers an excellent centralized location for regional tours, as for instance: Caño Negro Wildlife Refuge, Arenal Volcano tours, Safari Adventure Float, Fortuna River Waterfall, Sport fishing in Lake Arenal, Canopy Fortuna, Tabacón hot springs, Hikes through the Rain Forest, Danaus Ecocenter, Horseback riding tour to Monteverde, and many tours more.

Come and join or beautiful Hotel Arenal Bromelias which is located just behind the most amazing active Volcano of Costa Rica, The Arenal Volcano!

Hotel Arenal Bromelias offers many services for all their guests. Our experience in the tourism business helps us to identify the needs and what the customers want.

• Tourist Information services
• Souvenir Store
• Transfers
• Parking lot
• Laundry service
• Rent-a-car
• International phone calls

There are options for tours and activities available, for more options, your can ask us here...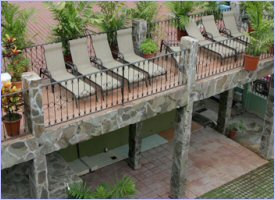 HOTEL ARENAL BROMELIAS

Other Hotels in the same region...