CABINAS ESPADILLA
Cabins Espadilla located 50 mts away from Hotel Playa Espadilla just 50 mts away from the Manuel Antonio Beach front and 150 mts away from the main entrance of Manuel Antonio Nationa Park. Offers 16 cozy cabins divided in Familiar Cabins with ceiling fan and kitchenette facilities and Standard Cabins with air conditioner. Surrounded by spacious and beautiful gardens, here you can find services such as parking lot and swimming pool.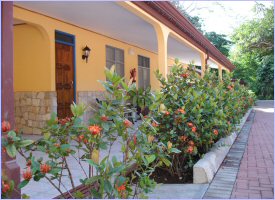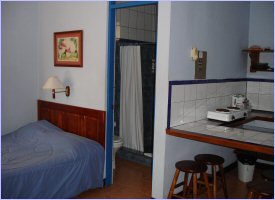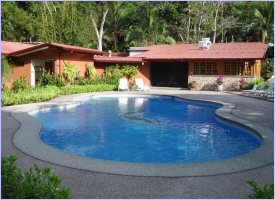 Cabinas Espadilla also offers access to Restaurant Puerto Escondido, tennis court, private biological trails and a wide variety in Manuel Antonio Tours.
Biological Reserve:
Manuel Antonio beach is one of the few places in Costa Rica where unspoiled forest grows right to the beach. There are several trails through the forest offering sightings of white-faced monkeys, spider monkeys, sloths and birds of many colors. Visitors can relax on an elegant beach among the orchids and watch the parrots fly over as the monkeys hop from tree to tree.
Standard Cabins:
Espadilla cabins are located within 2 minute walk from the National Park of Manuel Antonio and 2 minute walk from the beach front.
Facilities:
Tennis Court ( Hotel Espadilla )
Private parking lot
Private Biological Reserve
Pool Side bar and restaurant, in the Hotel Espadilla serving tropical as well as international cuisine

There are options for tours and activities available, for more options, your can ask us here...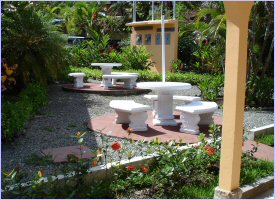 CABINAS ESPADILLA

Other Hotels in the same region...