ISSIMO SUITES
Above the pristine shore of Manuel Antonio Beach, you'll find the Issimo Suites: World class accommodations, tastefully designed and decorated to meet the highest standards. This Manuel Antonio hotel offers some of the most beautiful views of the Pacific Coast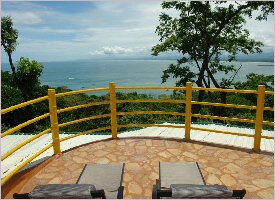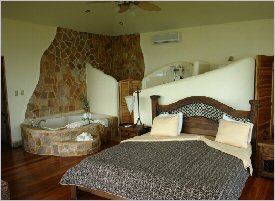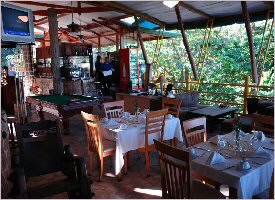 Enjoy highest quality service, a secluded cove with tidal pools, volcanic rock formations perfect for sunbathing. In-house massage, snorkeling, kayaking, windsurfing, and cove swimming are available. This is your perfect base for lots of activities, nature-hikes, visits to the Manuel Antonio National Park and Beach and lots of entertainment nearby.
If you take a look at the rooms, you'll find outstanding features like a private swimming-pool in the presidential suite and breathtaking views. Take advantage of the outstanding in-house spa and massage equipment, and services and the amazing swimming-pool. Another amenity is the location close to lots of interesting activities like swimming, snorkeling, sunbathing, visiting the famous Manuel Antonio National park, the nearby beach and many other entertainment spots.
Each of the hotels 8 Honeymoon-style Suites is carefully designed to make sure you could enjoy the amazing views of the ocean and the jungle of Manuel Antonio. All Suites feature ocean view, jungle- and mountain-view, air conditioning, King-size beds and Sofa beds, Jacuzzi for 2 people, hot and cold water showers, 29" TV with satellite connection and DVD, local and International telephone lines, mini-bar, microwave oven, coffee maker, safety box.
"When we stayed at the Issimo Resort, everything was flawless even for the most discriminating tourist. The food was no exception: Starting with a Ceviche, Pesto, the Issimo Steak, and specially an incredible Dorado a la pimienta en salsa de Mango (Mango Chutney sauce) one of the best dishes we had in a long time."

There are options for tours and activities available, for more options, your can ask us here...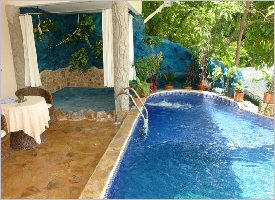 ISSIMO SUITES

Other Hotels in the same region...