HOTEL VILLA CALETAS
Inspired by French-colonial architecture and the style of Victorian homes still found in San José, Costa Rica, our hotel exudes old-world charm. Villa Caletas expresses a truly unique combination of mountain and seaside resort. Looming 1150 feet above the Pacific Ocean, Villa Caletas shines like a jewel among resorts, prized not only for location, design and decor, but also for outstanding facilities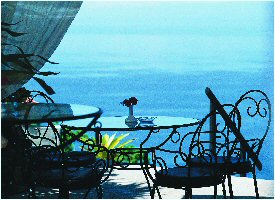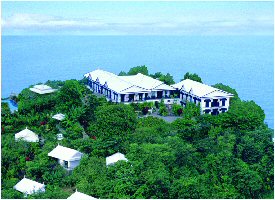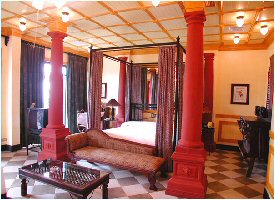 The spectacular 180-degree panorama from this tropical-jungle perch sweeps over the gulf islands of the Nicoya Peninsula to the crescent beaches of Jacó, Herradura and Punta Leona, taking in the majestic mountains.

The vast, deep-blue pool with an "infinity" edge creates the illusion of being one with the ocean. Adding to its splendor are a miniature waterfall, an island of tropical plants, and natural-rock facing. Serenity reigns at this magnificent pool area, in keeping with the atmosphere all around the hotel. We offer bar service by the pool where you can enjoy our delicious cocktails and all sorts of drinks, the schedule of this bar is 7:00 a.m to 7:00 p.m. Ask one of our waiters for the lunch by the pool.

There are options for tours and activities available, for more options, your can ask us here...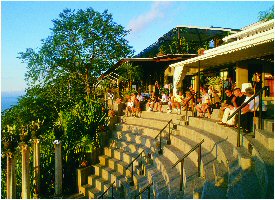 HOTEL VILLA CALETAS

Other Hotels in the same region...