COMBO TOUR
INFORMATION
Starts in
San José

Departure time
Approx 6:00 am

Duration
12 hours

Recommendations
Sweater, camera, binoculars, comfortable shoes and raincoat.
Costa Rica's natural attractions offer may options, in this selection we present a combination in the Central Valley, comprised of Coffee, one of Costa Rica's main exports for many years and now a world recognized quality coffee, the largest volcano crater in the world and a property filled with natural sights, including many species of animals of the rainforest in a green mountainous setting and a set of beautiful waterfalls.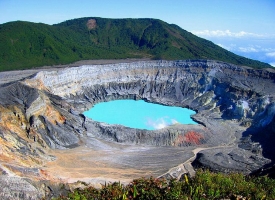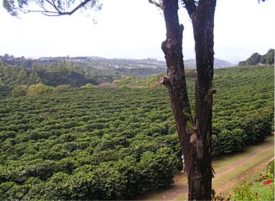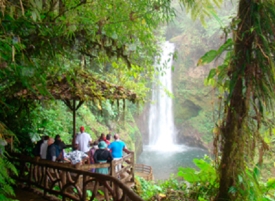 Pick up in the morning at major hotels in San José, we drive through the Pan-american highway to Alajuela city. On the way you will have the chance to observe some important monuments: "Monumento del Agricultor", "Monumento a Juan Santamaría" and the famous "Parque de los Mangos". On the ascent to the Volcano, you will be able to see coffee and strawberry plantations, and different flowers.
Enjoy and observe the impressive main crater of Poás Volcano, with fumaroles of sulfur and the lagoon, which was a crater long ago. We then continue to the Caribbean zone, be part of La Paz Waterfall Gardens where you will walk through the trails and will see the butterfly garden, hummingbird garden and waterfalls, and we will treat you to a delicious buffet lunch.
Continuing the route to Doka Coffee Plantations a three generation coffee plantation where we will show you how coffee is picked, milled and ground. Here you can find out first hand, or 'cup' why Costa Rican coffee is so famous. After that, we will drive you back to your hotel.
Tour includes:
Guide, transportation, all entrance fees, breakfast and lunch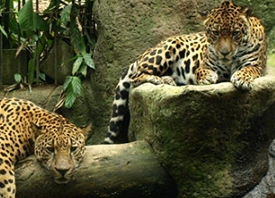 For other Tour options follow this link...

Click to begin creating your Dream Vacation to Costa Rica!