ARENAL CANOPY TOUR
INFORMATION
Starts in
Arenal area

Departure time
8:00 am, 11:00 am
or 2:00 pm

Duration
Approx. 4 hours


Recommendations
Camera, Long Pants, Hiking Shoes, Sun Block.

Your adventure begins when you arrive at the stables and the guides give you a safety briefing.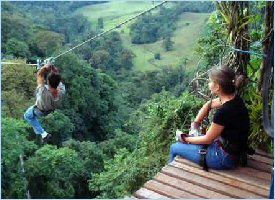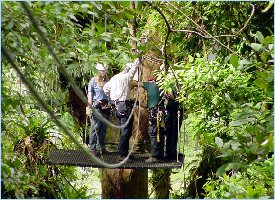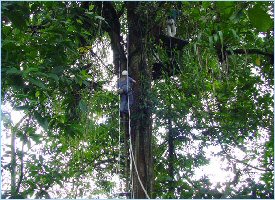 Afterwards, we will fit you up with your equipment, mount up, and ride 45 minutes through a pasture and wooded area that is host to monkeys, sloth, toucans, and other birds.When you arrive at the canopy, you are given the balance of the necessary equipment.

Then you will continue with a short hike through the forest where a guide gives an informative narration about the forests, plants, and trees that prevail in this kind of tropical area.


This canopy is at the foot of the mountain range where Arenal volcano is located.The view of the volcano from within this rain and very humid forest is spectacular. The tree top canopy has twelve platforms and ten zip lines.

The platforms are at an elevation of 150 feet. The shortest cable is 195 ft. and the longest is 1200 ft. It makes the adventure more exciting and high adrenaline.

The tree top canopy tour not only offers a great adventure but also an opportunity to observe wildlife in its natural habitat. On each platform the adventurers also have a chance to observe the forest from different angles and to photograph the beautiful landscapes.

Includes: Transportation, equipment, bottled water, horseback riding tour and canopy tour.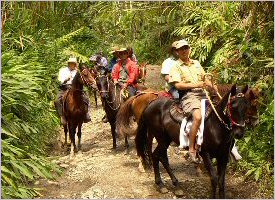 For other Tour options follow this link...

Click to begin creating your Dream Vacation to Costa Rica!