CANO NEGRO TOUR
INFORMATION
Starts in
Arenal Area

Departure time
Approx 8:00 am

Duration
Approx 9 hours

Recommendations
Light Clothing, Camera, Sun Block Lotion, Insect Repellent and Binoculars
The Caño Negro Wildlife Refuge and the Río Frío (river) are biological humid areas, considered to be some of the richest in biological diversity in Costa Rica.

Here, you can find a great variety of resident and migratory birds plus three different species of monkeys; also iguanas, sloth, turtles and caimans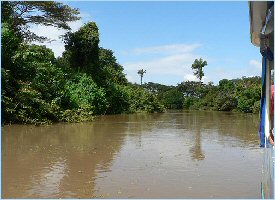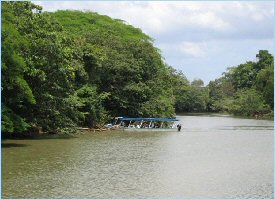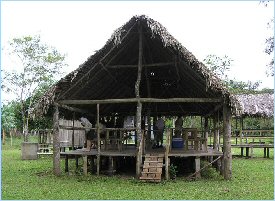 The tour starts when we pick up all our "Nature Lover guests" at their hotels, in a comfortable bus for the 1-½ hour transfer that will take you to Los Chiles, a culturally mixed village, only 4-km from the Nicaraguan border.

At Los Chiles, your boat will be ready for your river adventure, at that time we begin our 4-hour floating safari through the Tropical Rain Forest and pastures until we arrive at the marsh.

Some birds are residents in the area and it is possible to see hundreds of them, especially during the dry season.

Some of them are Anhinga or Snake - bird, Roseate Spoonbill, it is possible to see little groups of these bird feeding in the surroundings of the river. Wood Storks, the Jabiru, the largest bird in Central America and very endangered. Also the Olivaceous Cormorant, that makes it's nest in the area, it is also the most popular bird in the refuge. Caño Negro has the largest colony of cormorants in Costa Rica.

Along the river we can see howler monkeys, spider monkeys, white-faced monkeys, also the three-toed sloth and some reptiles like caimans, Jesus Christ lizard and turtles.

Includes: Typical Costa Rican lunch, regional fruits, canned drinks, natural juices, bottled water and cookies.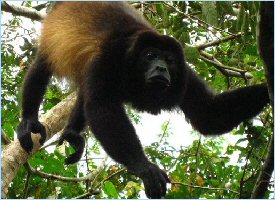 For other Tour options follow this link...

Click to begin creating your Dream Vacation to Costa Rica!