SAN JOSE CITY TOUR
INFORMATION
Starts in
San José

Departure time
Approx 7:00 am or 12:00 md

Duration
4 hours

Recommendations
Camera Walking Shoes
This tour introduces you to the rich Costa Rican culture and history, by experiencing beautiful museums and historical sites in San José. It begins with an orientation and drive through the beautiful Sabana Park in the western side of the city. Next, we will take a walking tour through the historic National Theater; completed in 1897, the theater is a masterpiece in art and architecture. Afterwards, we will visit one of the many unique museums of San José. We will then head to the University of Costa Rica, the Supreme Court and various sites of interest. A brief stop will be made in Moravia allowing you to browse through the beautiful craft shops located in this area before returning to your hotel.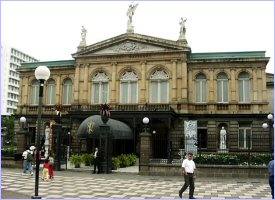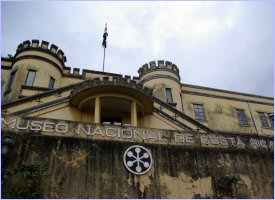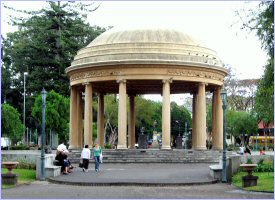 Starting on the East side of San Jose, the first thing we will see is Democracy Plaza and the National Museum, the Courts, Los Yoses, San Pedro Mall, Hispanidad Fountain and the Rodrigo Facio Campus of the University of Costa Rica.

After we have seen the capital's main attractions, our first stop will be the impressive Pre-Columbian Gold Museum and the beautiful National Theater where we will have a guided visit through these cultural gems.

After our visit, the tour continues thru the western section of San José, La Sabana Metropolitan Park, Costa Rican Contemporary Art Museum or the first International Airport in Costa Rica, the National Gymnasium, the Comptroller's office, residential area Rohrmoser, Nunciatura, Nobel Peace prize winner Oscar Arias Sanchez's home, Rohrmoser Boulevard and Pavas section.

At the end of the tour, you will have the opportunity of visiting a interesting shopping place where you will be able to buy a souvenir of your visit to San Jose.

On Sunday, the National Theater is closed and we will only see it from the outside and all the Pre-colombian Gold Museum.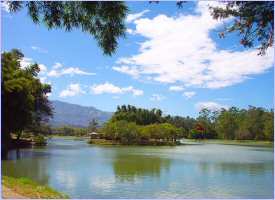 For other Tour options follow this link...

Click to begin creating your Dream Vacation to Costa Rica!