MONTEVERDE CANOPY TOUR - ZIPLINE
INFORMATION
Starts in
Monteverde

Departure times:
7:45 am, 11:25 am and 12:25 pm




Recommendations
Camera, Light Clothes, Comfortable Shoes, Insect Repellent and Extra Clothes.
Selvatura Park Canopy Tour is one of the safest adventures in Costa Rica.

Our Canopy Tour guides will start by dressing you with the appropriate equipment; then they will take you through each of the 15 cables and 18 platforms and optionally through our very own Tarzan Swing.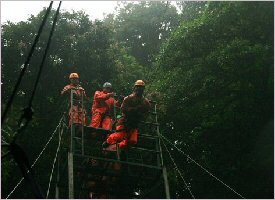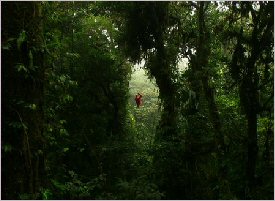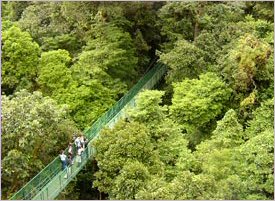 Selvatura Park is one of the longest if not the longest Canopy Tour in Costa Rica. Also it is the only one located inside the actual virgin cloud forest of Monteverde.If you are looking for extreme adventures and amazing rides, Selvatura Park's Canopy Tour is your best choice.

The Tour usually takes between 2.5 and 3 hours and may be completed by people ranging between the age of 4 and 99. It is safe for all people although some restrictions may apply.

Selvatura's Treetop Walkways is a 1.9 mile (approximately 3 kilometer ) trail that crosses through the cloud forest, in which our visitors will walk through eight different bridges from various lengths ranging between 150 feet ( 50 meters ) up to 510 feet ( 170 meters ) and altitudes ranging between 36 feet ( 12 meters ) up to 180 feet ( 60 meters ).

Each of the bridges feature a five foot width, the widest ones in the country, and also a capacity of up to 80 people per bridge making them both the longest and strongest bridge system in Costa Rica.

The treetop walkways are suitable for people of all ages and physical condition. Guided and self guided tours may be booked in advance, and the duration of the tour is usually between 1.5 and 2 hours.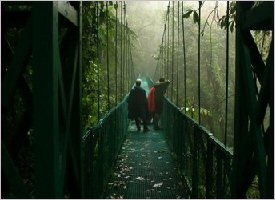 For other Tour options follow this link...

Click to begin creating your Dream Vacation to Costa Rica!