NICARAGUA, VOLCANOES AND COLONIAL TOWNS
INFORMATION
Starts in
Guanacaste




Duration 14 Hours



Recommendations Hat, Sun Block, Insect repellent, Long Pants, Towel, Camera, Binoculars and Change of Clothing.

Once we cross the border from Costa Rica to Nicaragua, the great vistas of Maderas and Concepcion volcanoes will grace your eyes.

The volcanoes are located in one of the largest freshwater islands in the world, in the Lake Nicaragua.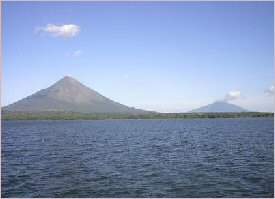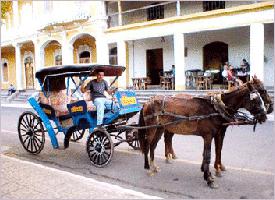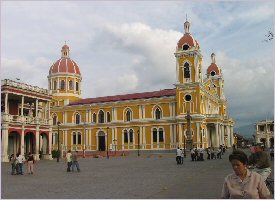 Next, you will visit one of Nicaragua's most active volcanoes, the Masaya Volcano; the first declared national park in the country and the only volcano in the western hemisphere where you are able to drive to the rim.

Next stop is Masaya, known as the Cradle of Nicaraguan Folklore and the very heart of handicrafts. The main market in Masaya is located next to the central bus station and is divided into sections where you can find the finest products such as hand woven hammocks, embroidered blouses and wood carvings. Continuing, you will visit Granada, the Central America's oldest European-founded city with plenty of colonial churches, narrow streets and large homes with beautiful indoor patios, tiled roofs and pretty colonial colors.

Granada was founded next to the Mombacho volcano and the great lake of Nicaragua in 1524 and was named after the city of Granada, Spain.

Includes: Immigration taxes for Costa Rica and Nicaragua, air-conditioned transportation, 2 bilingual guides, stop for shopping at Masaya's Market, visit to colonial Granada with entrance fee to two museums, visit and entrance fee to Masaya Volcano National Park, light breakfast and lunch.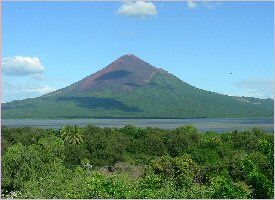 For other Tour options follow this link...

Click to begin creating your Dream Vacation to Costa Rica!